Nature Landscapes
The territory of Azerbaijan situated in 9 of the world's 11 climate zon is rich with beautiful nature landscapes. Dense forests, natural springs, waterfalls, rivers and lakes, as well as the Caspian Sea coast are the most visited areas by tourists. Let's get acquainted with some of them: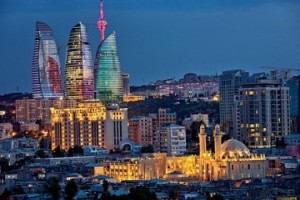 Baku city. Located on the shores of the Caspian Sea and being the capital of Azerbaijan beside beautiful, historical monuments and modern architecture, Baku attracts tourists with its  mild climate. Baku is open for beach season in summer, the city fascinates people with its rainy water in autumn, with snow in winter and with flowery nature in spring.
---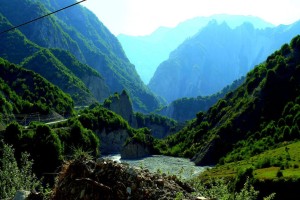 Gabala – Ismayilli direction. The two adjacent to each other regions are rich with dense forests, springs, rivers and lakes. On the way to Lahij – the village of Ismayilli region – there is a suspension bridge built over the river  which is a palce of interest for tourists to take photos. In Gabala region tourists can enjoy the nature by visiting Nohur lake and moving over Tufandagh through a cableway that rises till 1700m height. The return period of the cableway is about 2 hours. Winter tourism, the entertainment centers like skiing function in these areas in winter season.
---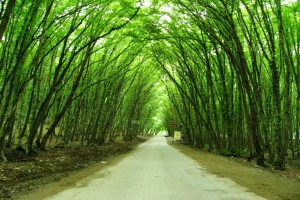 Guba-Gusar direction. Located at the distance of 180 km from Baku Guba region amazes its the visitors with its nature, dense forests and weather. Gachrash territory of Guba region is located along the river bank, the other part is covered with dense forests. In addition, in Guba region there are natural healing water, natural waterfalls over rivers, lakes in summer, as well as winter tourism complex and the rope over Shahdagh, entertainment centers like skiing operate in Gusar region.

---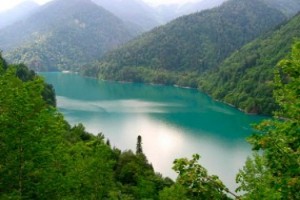 Ganja-Goygol-Naftalan direction. One of the ancient cities of Azerbaijan, the 2nd large city after Baku according to the population, Ganja can boast not only with its historical monuments, but also with its beautiful nature. Located near the city of Ganja and  lake Goygol created as a result of the earthquake in 1139 which overthrow the rocks and blocked up the Agsu river, is the most beautiful lake in Azerbaijan because of its landscape. Visiting this area with nice weather, you can witness once again what God is capable for. One of the interesting and important places in this direction is the treatment complex Naftalan. The naphthalene oil in the form of mud, which is a medicine for more than 30 diseases, is a real opportunity for persons suffering from various back-bone pain.
---