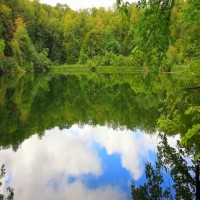 Azerbaijan Tour Packages
We have many opportunities for convenient of all customers. You can contact with our expert for your travel. We can give you all information you need, and help you book your holiday. You can book your tour packages for most popular destinations of Azerbaijan.
You have also chance to book your visit online in 5 easy steps by picking destination. As well as selecting dates, choosing hotel and telling us who is traveling, paying and you are away.
Azeritravel Tourism company makes trips to various places in Azerbaijan such as Quba and Gabbalah, as well as the tourist tour in Baku. A one-day tour of Baku is a great opportunity to learn about the history and culture of the city in Azerbaijan. In just one day you will see very attractive and different areas in Baku and its environs. The guide or driver will meet you at the hotel to start the tour.
At the beginning of the tour, you can visit the mountain park which is the highest point in Baku until you see all of Baku. As for the old city, it is the oldest section in Baku and walks along narrow medieval streets. As you wander around the ancient city, you will see Virgo (12th century), Chervanshas Palace (15th century which is a UNESCO World Heritage Site), and you will visit fifteenth century caravans, in the medieval market square, in the handmade carpet workshop. After that, you can visit the Azerbaijan Carpets Museum wherever you will see a practical hand-stitch.
After the tour is completed to the old city and the Carpet Museum, we will tour the Caspian Sea (Caspian), and we call it the Bolivar Baku.
So, in this section there are many activities for children and the "Park Bolivar" shopping and cruise center for a period of half an hour. Within half an hour, you will see Baku from afar and you will like the beauty of Baku.
A tour of Baku usually ends with a regular street visit in the evening because it is the most beautiful street in Baku.
As for the trip to Quba, these trips with accommodation for two nights and without housing from morning to night. The trip takes approximately 10 hours and is a visit to beautiful places such as forests, river, lake and waterfall. The trip ends at night and we invite you to the hotel.
Azeritravel makes the trip to Kabbalah from morning to night as well. During the trip to Kabala, a suspension bridge, Lake Gul lake and a cable car are visited at the Kabala center. A trip to a very special place and you will never forget it.