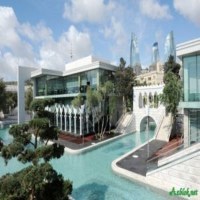 Azerbaijan Holidays
AzeriTravel offers different cheap & vip tours and holiday packages. Especailly for family friendly vacations to romantic couple's escapes, holidays for singles, adults. As travel package experts of AzeriTravel, we offer all type of tour programs. We suggest special holiday packages with an affordable prices to travel and enjoy your visit in Azerbaijan.
Azerbaijan Holidays
Our friendly team is ideal for booking special celebrations including honeymoons, new year, Ramadan, Eid Al Adha, ant etc.
We also understand that travelling with kids isn't always easy and have many recommendations for vacations with kids that suggest the best value for families.
When you're planning your holiday to travel to Azerbaijan in advance, we ask you to write us, we have many options for you.