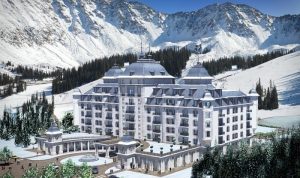 Winter tourism
The preparatory works are going on re-opening of winter tourism in Azerbaijan.
Minister of Culture and Tourism of Azerbaijan Abulfaz Garayev said.
The minister said that the opening of the season is for December 15. In connection with it preparatory works are going in all the tourist facilities.
The Minister said: for the unique beauty of each season in Azerbaijan, our key goal is to eliminate the dependence of the season. The flow of tourists from foreign countries and the strategic program related with it.