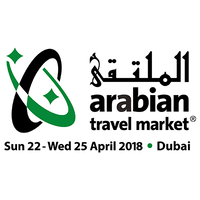 Explore Azerbaijan in Arabian Travel Market
The staff of AzeriTravel & MH Group Tourism Company visited ATM (Arabian Travel Market) held in Dubai, UAE in 22, 23, 24, 25 April, 2018. Meeting & discussions for our business relations with many travel and tourism companies in ATM. We established relations with new travel and tourism companies from gulf countries. So ATM was great impetus us for expanding our cooperation and relations in the area of tourism for future.
Explore Azerbaijan in Arabian Travel Market
Consistent steps to attract Arab tourists from the Middle East market
So Azerbaijani delegation of tourism companies and hotels, organization by the State Tourism Agency. As well as the Azerbaijan Tourism Bureau, is taking part in the Arabian Travel Market 2018 in Dubai.
The exhibition, which starts on April 22, will last until April 25. At the exhibition, Azerbaijan designed 190 sq. M. is represented by a meter stand. Along with various tourism companies, hotels Azerbaijan Airlines (AZAL) and Heydar Aliyev Airport are among the 28 exhibitors.
So Florian Zengstmidt, Chief Executive Officer of the Azerbaijan Tourism Bureau heads the Azerbaijani delegation, the Middle East market is of particular importance to Azerbaijan. He noted that the Dubai exhibition is important from the point of view of strengthening relations with key participants of the Middle East market and attracting Arab tourists. Because Representatives stressed that Azerbaijan has paid attention to this market and said that two official tourism offices have been operating in the region since last year.